Villasanpaolo the only Resort&Spa with a view of San Gimignano
When all you want is to unwind, perhaps there is no place more beautiful than this.
An enchanting view of San Gimignano; relaxation in the pool among the centuries-old olive trees in the garden; the charm of the millenary towers; history, culture, authentic traditions; a Spa where you can find energy and well-being; quiet, silence and above all time. Time just for you, to give you what you deserve.
It doesn't matter if it's a lot or just a little, we will try to make it unforgettable anyway, to make you live an experience as unique as our Resort&Spa in San Gimignano!
Rooms and Suites
Waking up has never felt so good...
Rooms in villa
Classic
Superior
Suite
Wellness, treatments, indoor and outdoor pools heated to 34°C / 93° F
Enter the Spa
Wellness, treatments, indoor and outdoor pools heated to 34°C / 93° F
Restaurants
From breakfast to dinner, discover unique tastes with local and KM0 products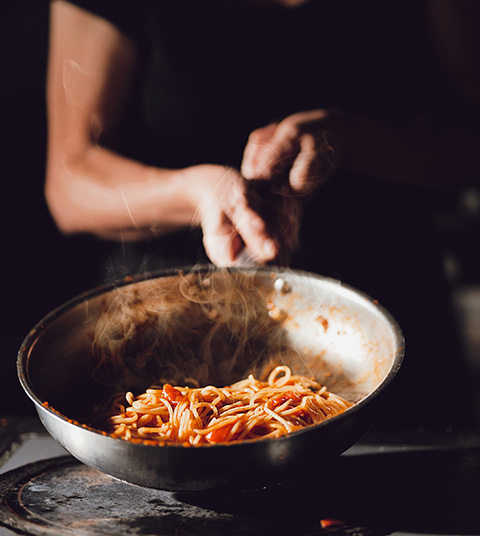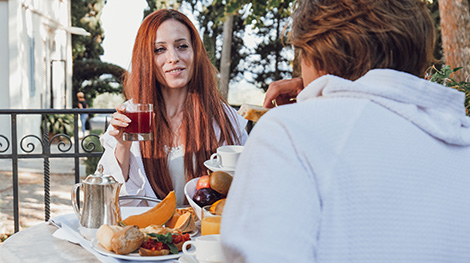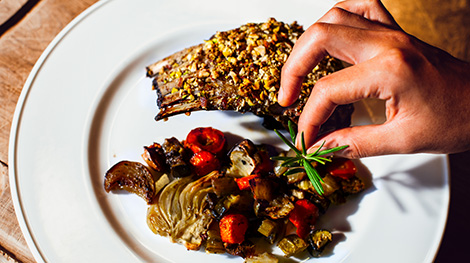 Words from our guests ...
Clean, spacious rooms, excellent views
Great breakfast with an awesome view, good service all round. The rooms were clean and you can see that there's a real effort to make a smaller footprint to protect the environment. Front desk staff was very helpful.
Review by Kathleen, June 1, 2022
Excellent🤩
Amazing hotel and lovely staff very helpful with any problems that we had. Breakfast was nice. Restaurant food was delicious ️ View from the room was beautiful, we could see the town San Gimigiano and olives trees
Review by Dominikak, September 4, 2021
Fabulous property, amazing staff!!!
This property was absolutely gorgeous! Everything about it - the location, the people, the amenities, etc. The rooms were bigger than most resorts in Europe and it had a top notch spa that I wish we had more time to utilize. The staff were amazing and always so helpful. Really good breakfast with a lot of options. I would go back there in a heartbeat!!!
Review by evonc2018, June 1, 2022
Beautiful resort
Villasanpaolo resort has many positive aspects that make it the perfect location for a week end, or a longer holidays, in Tuscany. First of all the location, in the beautiful Val d'Orcia a few kilometers from San Gimignano or Certaldo. The facility is very nice with a wonderful view that sweeps towards the valley and the hills. The staff is extremely friendly and helpful. After a day spent exploring Tuscany we enjoyed the SPA. The SPA is pretty big and is offering several kinds of services. Great and rich breakfast. Food in the restaurant is quite good. Overall worth for price.
Review by Gemma M, December 14, 2021
Excellent service and stay
The staff was great and eager in helping us to visit Tuscany and all of our restaurant reservations. The villa was centrally located close to freeways. The breakfast buffet had a great selection. The rooms were clean and excellent. I highly recommend this hotel.
Review by Rmel123, August 30, 2021