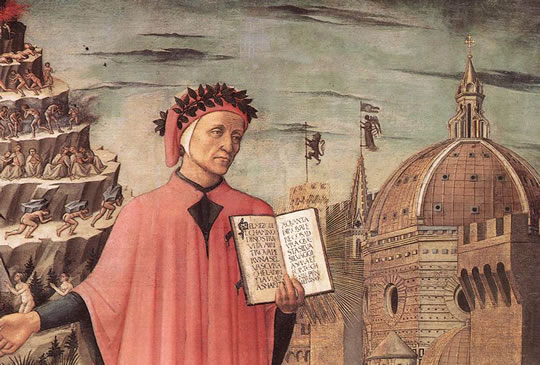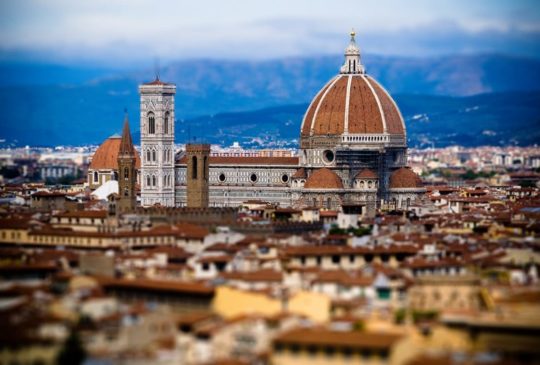 "Tour Inferno" in Florence
"Lasciate ogni speranza, voi ch'intrate" ('Abandon all hope, ye who enter' as Dante says) – Nine outer circles from Dante's Inferno, seven sins and one unfathomable secret: get yourselves ready for this one-of-a-kind tour that will reveal all sites of Florence that inspired Dan Brown's novel "Inferno", as recently shown in cinemas. You will have a chance of experiencing Florence as so did Robert Langdon, the character played by actor Tom Hanks, and his partner Sienna Brooks, the character played by actress Felicity Jones, covering those itineraries as seen on the big screen, through historical and mysterious florentine crossroads, searching for hints and secret passages, led by your 'Virgilio', your guide and light during the entire tour.
We will step first at 'Palazzo Vecchio' and right after we will pamper ourselves with the best cappuccino in town. We will then continue, following the steps as written in Brown's book, towards the mediaeval with home and church attended by Durante degli Alighieri, also known as Dante, a major Italian poet of the Late Middle Ages and one of the most prominent literature figures in the world. We will have a chance to see Dante's death mask and some Divina Comedia's ancient original scripts, one place after the other we will get to our secret and end of tour: this experience, in which Science and Literature gel, will transform your own idea of Florence.
Our last step is the Baptistery and Church and it includes ticket for a visit to the Dome and to the Tower Bell of Florence, which you will be able to visit (both) independently after our tour is finished.
2 Nights in Classic double/twin room
Breakfast Buffet and the special "Mattina Toscana"
1 three courses Dinner a la carte choice at our Restaurant "Lampolla" (beverage not included)
1 Wellness Journey (5 hours) including: indoor and outdoor pool with whirpools, sauna, steam bath, tuscan aromarium, kneipp, ice fountain, aromatic dews, summer thunderstorms, waterfalls, fitness room, tea corner
Private tour for small groups – departure from an agreed meeting point or pick-up to your hotel with a professional driver – Departure from Castellina in Chianti or from an agreed meeting point
Visit of Palazzo Vecchio in Florence
Visit of the itinerary suggested by the Inferno movie
Return to an agreed meeting point
About 5 hours tour
Languages: Italian, English + French and Spanish on request
€ 470,00
per person vat included
BOOK NOW: